Studio Nicholson was founded in 2010 by Nick Wakeman. With 20+ years of experience in the design industry, Wakeman was determined to launch a brand that utilised the skills she'd honed in the 1990s, during her graduate studies in Textile Design at the Chelsea School of Art.

A natural disrupter, Wakeman is known for pushing the parameters of textile possibilities. Speaking about her disregard for the status quo, she explains, "For me, there's no question – it's always fabric first. I'm not driven by the traditional fashion industry, merchandising-lead model, where range planning dictates what I design. Tactility and structure inform the end result; I create shapes according to how a cloth behaves, because after all, everything we wear is an engineered product – the raw materials must fit the end purpose."

Drawing inspiration from Japanese architecture, interiors, grunge music, 1990s sub-culture and geological landscapes, she creates adaptable, elegant and truly functional pieces that form the basis of the ultimate modular wardrobe.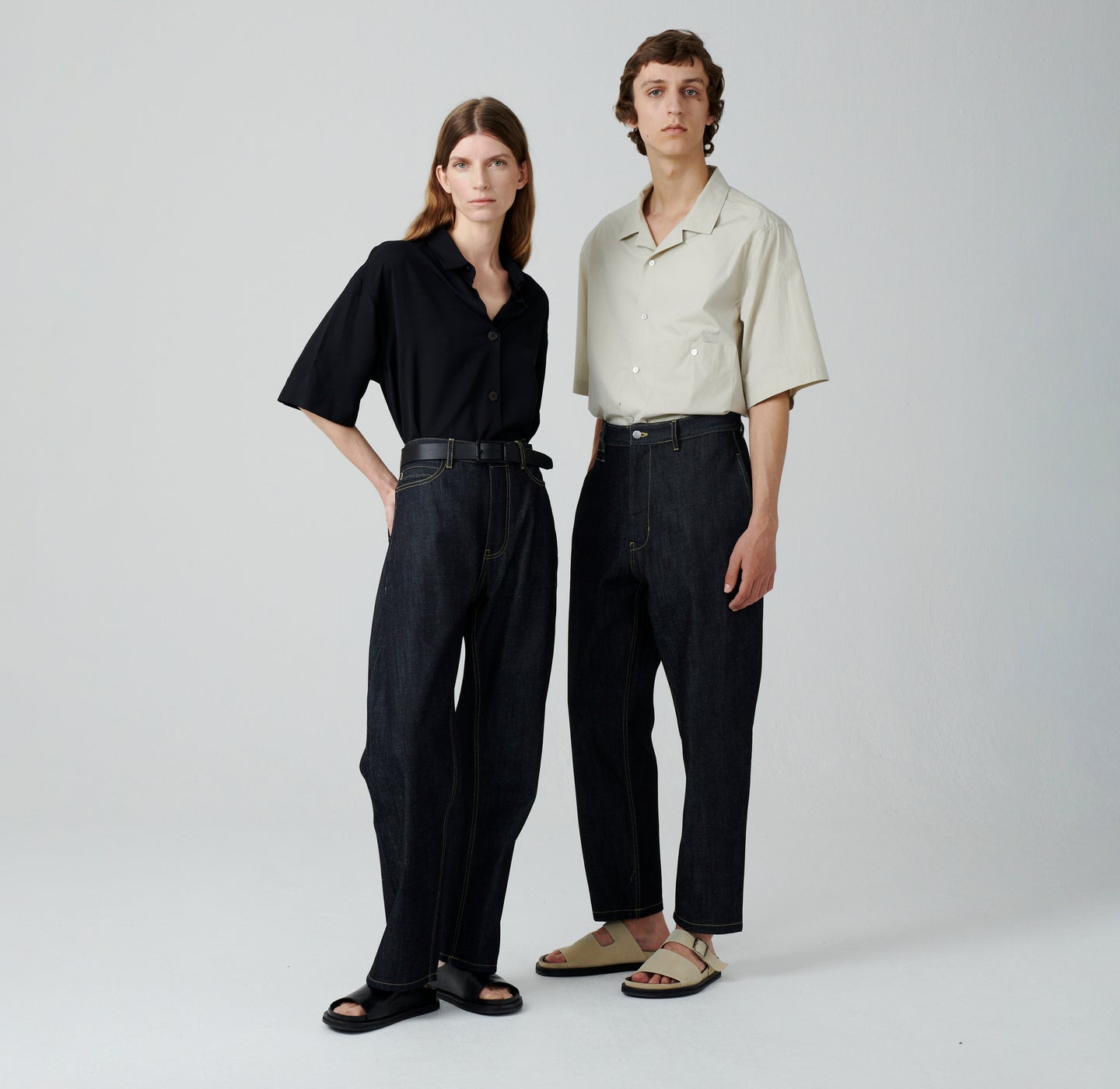 In a culture overwhelmed by conspicuous consumption, it's time to reduce, refine and rethink the way we dress. There is power in the edit, beauty in durability and dignity to be found once we pare everything back to the essentials. Welcome to the modular wardrobe.

A no-frills, kit-of-parts, it rejects fashion in favour of timeless style. This is a truly accessible system for dressing that gives the wearer total autonomy. Season to season, the collections jigsaw together effortlessly - ageless and unconventional, the focus is always on how the clothing feels and never about passing trends. Confidence radiates when we wear garments designed with that JND (Just Noticeable Difference). Attitude and character radiate when we pull on pieces that truly fit the body, regardless of shape, sex or size.

Silhouettes are purposefully playful, with the volume dialled up to a notch that guarantees maximum comfort whilst retaining the perfect, deliberately awkward proportions. Stripped back, luxurious and casual, the modular wardrobe celebrates clever layering and polished, practical simplicity.